Grand Design 2020 29TBS
Selling our 2020 Grand Design 29TBS, including many extras, some or which are listed below.
Excellent condition, currently stored in a secure storage facility in Chesapeake, formerly on a private driveway in Long Island New York.
Call / Text: 631 803 6841
Email: trailer@afulki.com

Southwire Surge Guard Portable 50-Amp
This includes the wireless remote mounted on the indoor control pannel.
Bought from TechnoRV
Andersen Hitches
Weight distribution and anti-sway hitch bought directly from the manufacturer, see specs here
Backup / Rearview Camera system
Mounted a rearview./ backup camera to the mounting plate on the back of the trailer, camera and monitor are included.
Tire Pressure Monitor System
6 Wheel TPMS monitoring pressure and temperature, the solar-powered screen sits on dash of truck.
Keyed alike padlocks
Gas cylinders and other equipment are protected by keyed alike padlocks (PACLOCK). Also RVLock door lock with 2 remotes.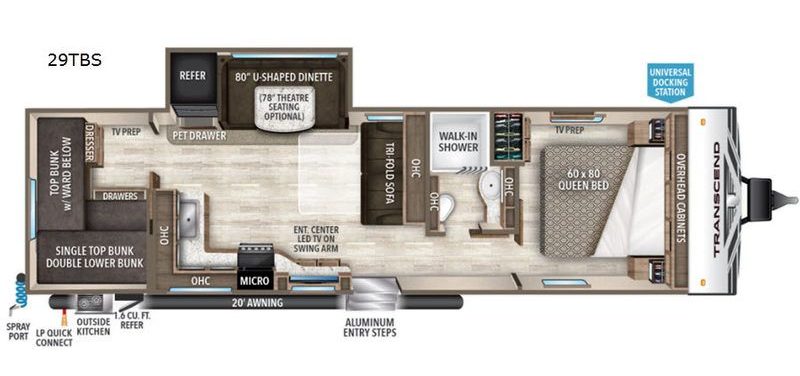 Asking Price: $32,000